There is this meme floating around Facebook right now about how great your cousins are and I couldn't agree more.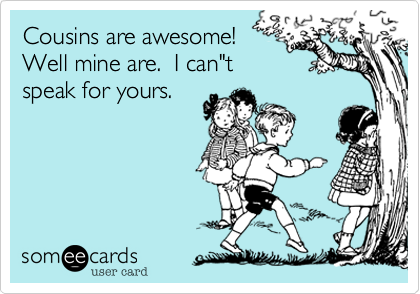 Last week was clearly the hardest week I have had to face in my life yet and without even blinking an eye, Rachel opened up her already hectic home for us. Had her husband drive all around Ottawa for non-existent Starbucks Tassimo pods and fed us...and I mean fed us. I am an emotional eater.
Stephanie drove from Ottawa to come to our dad's funeral and just happened to know when to pop up to make me smile and when to step back. This chick is a cool kat and the world better treat her right.